(This article originally appeared in Food Bank News on March 28, 20220)
March 28, 2022
Food banks in California and New York are preparing for a potential uptick in donations as grocers, restaurants and other food producers comply with new state laws that require them to donate surplus edible food, rather than send it to landfills.
These laws, which went into effect January 1, are similar to those in a handful of other Northeastern states and may signal a growing trend nationwide. Written to keep surplus food out of landfills to reduce methane gas, such laws offer food banks the opportunity to receive more retail donations, despite possible challenges, including shortages of staff, drivers or storage.
"The law has given us another tool in the toolbox. We don't see this [hunger] crisis ending anytime soon, no matter what happens with Covid," said Dan Egan, Executive Director of Feeding New York State, a non-profit organization that supports ten food banks.
Feeding NYS has set an aggressive goal of increasing retail food donations to the food banks in its network by 37 million pounds over the next three years. That food will provide about 30 million meals to the 3 million food insecure people in New York (outside of New York City, which has its own food waste law and food recovery network). Already the organization has added 69 new retailers and sourced about 330,000 additional pounds of food since shortly before the law went into effect.
Nevertheless, acknowledges Egan, it will not be easy to meet the new goal. First, most of the businesses contacted by Feeding NYS haven't heard of the law, he said, and making them aware requires time-intensive, face-to-face meetings.
Another big challenge is drivers. "All of our food banks are having trouble retaining drivers," he said. Plus, costs are skyrocketing. Eighteen months ago, Egan paid $1,500 to move a load of food. Now he pays $3,000.
New York State has provided funding to help food banks prepare for the law, including by increasing their fleets. For now, Egan is gathering data and identifying priority areas in the state that could expand food rescue with more drivers. Then he'll fundraise.
"As we do more sourcing, as we sign up more donors, this problem of transportation is just going to get bigger and bigger," he said.
Food safety is also a prime concern as food banks increase the volume of food coming in from new donors. Training and procedures need to be put in place, or fortified, to ensure that all incoming donations are edible. Some food banks are also rewriting their food donation policies to ensure they don't get loads of unsuitable stuff, Egan said.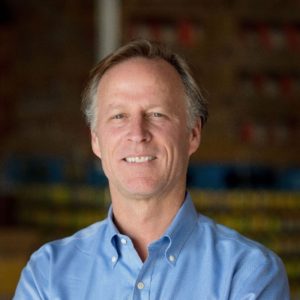 In California, food banks are mixed about their new law, which delegates funding and implementation responsibilities to various waste management jurisdictions. Each jurisdiction must create its own plan, assessing how much edible food is being wasted and the capacity shortfalls for rescuing and distributing that food. A single food bank may have to coordinate with more than a dozen jurisdictions—a daunting prospect.
Jurisdictions must also come up with a funding scheme, like a solid waste tax, to cover identified shortfalls. Few in the state have done that, according to Michael Bisch, Executive Director of Yolo Food Bank, which covers rural communities outside of Sacramento.
During the pandemic, Yolo and its partners tripled edible food recovery to seven million pounds, Bisch said. Private donors and one-time pandemic relief funds made that possible. But with federal pandemic dollars gone, Yolo will not be able to sustain the same level of food recovery—even as Bisch estimates that Yolo could be rescuing nearly twice as much.
It frustrates Bisch that the jurisdictions in Yolo's service area aren't coming up with funding. "Regrettably, the county and area cities have utterly failed to collaboratively partner with the food bank to seize this tremendous opportunity to durably reduce food insecurity and reduce greenhouse gas emissions," he said.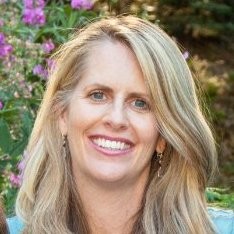 Further to the south, Feeding San Diego is cautiously optimistic about the law and anticipates rescuing 20% more food, said Patty O'Connor, Chief Supply Chain Officer. The food bank relies on partners to help it rescue over a million pounds of food a month from retailers and food rescue groups, and coordinate 776 pickups a week. About half its agency partners rescue directly from retailers and other venues.
Tapping that decentralized agency model allows Feeding San Diego to bypass some of the transportation concerns that worry Egan in NYS.
What's more, O'Connor said that Feeding San Diego has funds to hire the additional staff it will need to accept more rescued food. "We've been really fortunate the people of San Diego have been so generous, especially during Covid … but depending on how all this goes, we're going to continue to fundraise."
Emily Silva, spokesperson for the California Association of Food Banks, said the law is "potentially a really big opportunity for food banks to find newer or bigger sources of food that they can distribute to people in their communities." Yet like Bisch, she worries about waste jurisdictions coming up with necessary funding.
Similar laws already in effect in Connecticut, Massachusetts, New Jersey and Vermont have been largely successful. The rescue of fresh and perishable food has increased by more than 50 percent in Massachusetts since its law went into effect in 2014, while in Vermont, donations to the Vermont Foodbank nearly tripled in the build-up to implementation.
Greater Boston Food Bank's Senior Manager of Local Food Donors, Emily Yerby, said GBFB was initially hesitant about the changes it needed to make to respond to city and state food waste laws, but it's since become more efficient. GBFB accepts less perishable food near the end of its consumable life at its warehouse and redirects donations to food pantries as part of a retail donation program that started small, but now provides over 10 million meals annually.
"We're finding that retailers are getting a lot more efficient," she said. "They're changing up their models, so the donations that we are getting in our network are better quality."
Vermont's experience is similar, said Carrie Stahler, Government and Public Affairs Officer at Vermont Foodbank, in an email. "This law has led to food shelves often having more fresh food and a wider variety of foods. In turn, this has allowed the Foodbank to focus on offering a greater variety of fresh foods." – Meg Wilcox
Meg Wilcox is an independent journalist who covers food and agricultural sustainability, environmental health and justice, and the business of sustainability. Her writing has appeared in the Boston Globe, Civil Eats, Eater, GreenBiz, Scientific American and other publications.
CAPTION ABOVE: Dan Egan of Feeding NYS bravely demonstrated the excessive amount of food that is landfilled, rather than donated in this YouTube video.